See What Privacy Laws
You're Breaking Today
Approximately 90% of businesses are out of privacy compliance. Vault JS Validate shows you where third-party martech and consent violations put you at risk.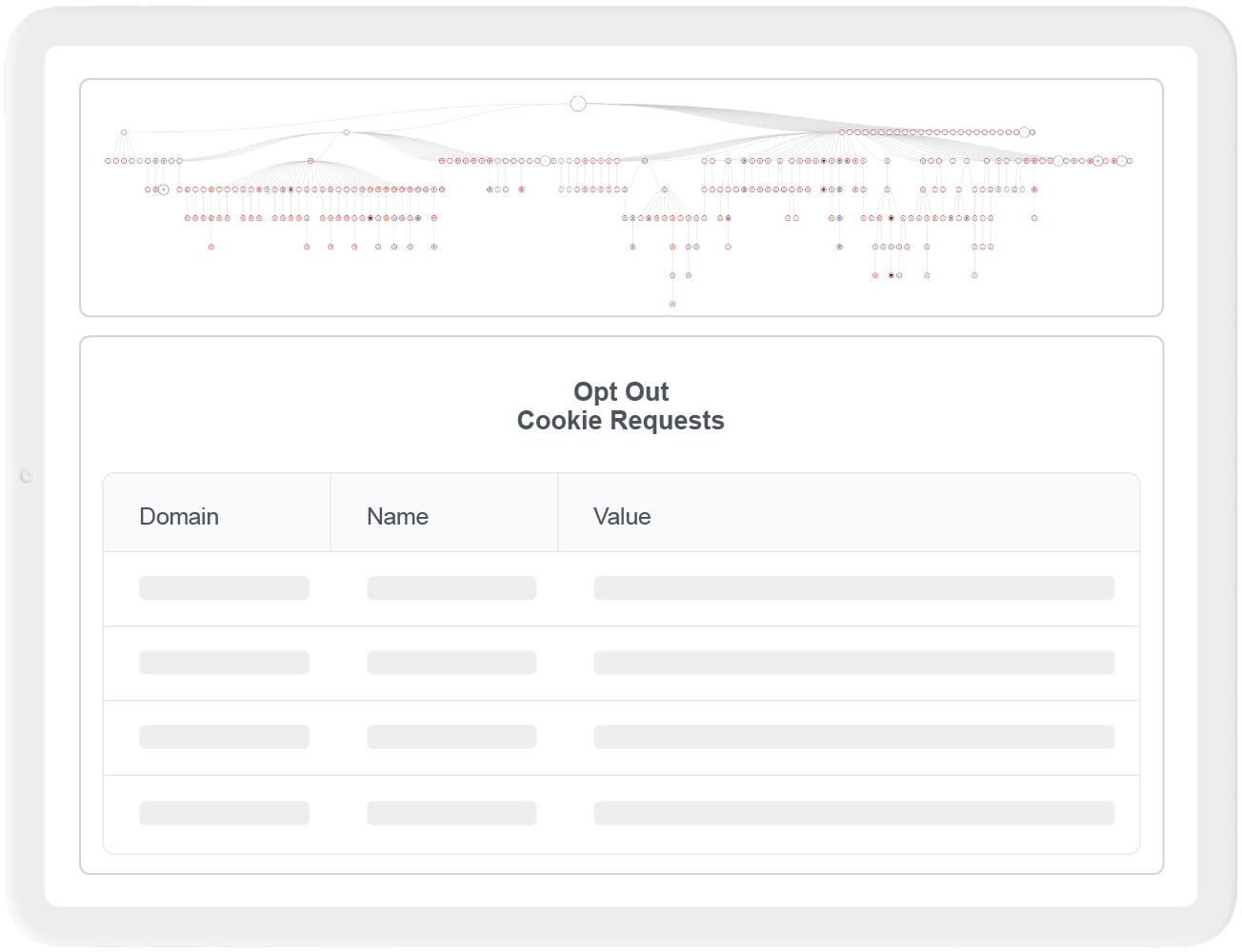 Businesses Pay The Price
Privacy violation fines worth millions have been paid out by major airlines, retailers, and web services. The reputational damage can also be costly.
$1.3M
$1.5M
$85M
A Free Analysis Reveals Your Immediate Risks
Your customized report provides the information to act:
Analysis of your site's cookie opt-in and opt-out scenarios
Identification of current cookie consent violations on your site
Geographically tailored consent analysis for regions you direct us to

The analysis, like all Vault JS products, does not install any code on your site.
Bring Certainty to Your Privacy Compliance Now
Regulators and activists are actively looking for violations. Be there first. Vault JS Validate continually locates policy and consent violations across multiple sites and regions and gives you the information to fix them before fines or other impacts.
A cookie management system is no guarantee of compliance
Vault JS is customized for your setup and shows compliance risks at scale
Artificial intelligence and machine learning track changes as they occur
With Vault JS, I have complete visibility. I'm basically doing a high-level privacy forensics test but at scale, thousands of pages. And I can understand the origin of where the scripts are coming from."
Jonathan Schubauer
Global Data Privacy Technologist, Chegg, Inc.
Get Your Free Site Assessment
Get a free evaluation analyzing your site's opt-in and opt-out scenarios and identify cookie consent violations today.